Selected Videos from the Collection
Food Industry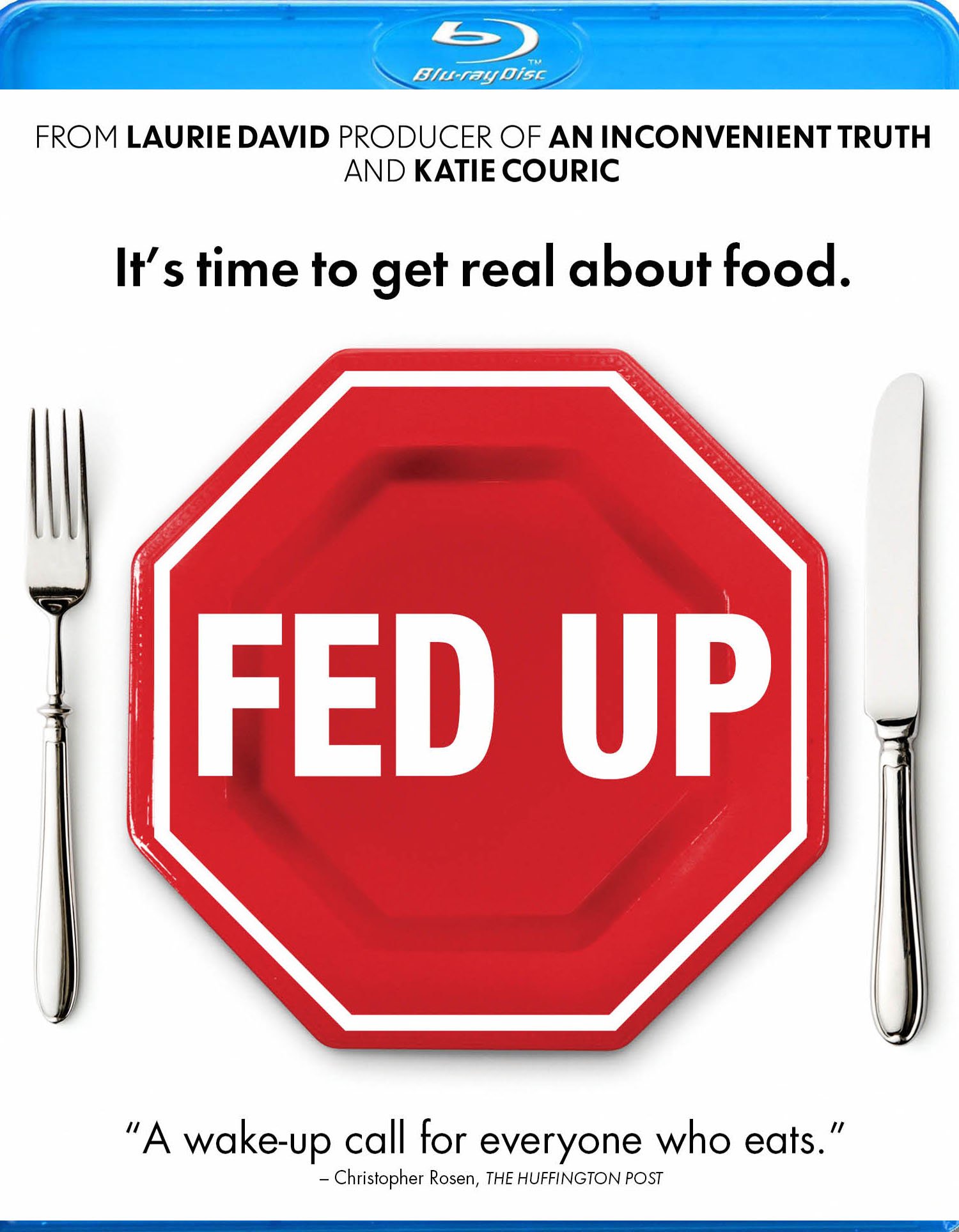 Fed Up
Call Number: DVD-246
Publication Date: 2014
the film blows the lid off everything that was known about food and exercise, revealing a 30-year campaign by the food industry, aided by the U.S. government, to mislead and confuse the American public.
Cafeteria Man
Call Number: B03247a
Publication Date: 2011
A candid look at what it takes to reform unhealthy school lunch programs and provide nutritious, tasty meals to our nation's school kids, profiling Tony Geraci and his success in Baltimore's schools.
Ingredients: The Local Food Movement Takes Root
Call Number: B03189R
Publication Date: 2011
American food is in a state of crisis. Obesity and diabetes are on the rise, food costs are skyrocketing, family farms are in decline, and our agricultural environment is in jeopardy. Explore a thriving local food movement as our world becomes a more flavorless, disconnected, and dangerous place to eat.
Foodmatters
Call Number: B03183R
Publication Date: 2009
Food matters sets about uncovering the trillion-dollar worldwide 'sickness industry' and gives people some scientifically verifiable solutions for curing disease naturally.
Find Videos and Audiobooks in the Library
VHS, DVDs, Streaming Videos, and Audiobooks
Search the Media Collection: Videos and audiobooks may be checked out from the circulation desk on the 1st floor. Items are not currently on public display. Please ask a circulation staff member for assistance retrieving an item.
Need a space where a group can watch a digital video or movie together? Check out our Library Spaces page for several possibilities. Groups of 4-8 may use a Group Study room, all of which are equipped with computers. Larger groups may reserve one of the Meeting Places. VHS tapes may be viewed in room 114D. Viewings should be academically-related and must not exceed reasonable noise levels.
For individual viewing, check out a pair of headphones from the Technology Services Desk and grab any available computer.
Find Videos Using the Library Catalog
Finding a DVD
You can use the Library Catalog Basic Search box to locate DVDs in the Library.
1. From the Library Home page, click on CATALOG
2. Type your search term(s). Click Search.
From the results page, choose Media Collection from the Collection box and DVD as the Format from the Narrow Your Results column.
The results display to the right.
You may Sort the results (default is Relevance) to the latest by selecting Date Descending.
Once you find a dvd you want, go to the Circulation desk to check it out. Students must view videos in the Library.
More Info / Source(s)
For Faculty: How to Book a Media Item for use in the classroom. THIS SERVICE CURRENTLY UNAVAILABLE.
1. Search the Library Catalog to find the desired item.
2. Click Book This Material to book media online.
3. Enter your Pipeline User Name and Password. Click Login.
4. Select a location. Choose Media Library Walker Library Circulation Desk
5. Available dates appear in green on the calendar.
6. Select the Month, Day, and Year you wish to use the film.
7. Click Submit to process the request. Or Cancel if you change your mind.
8. The item(s) will be available at the Library Circulation Desk on the first floor.
For more detailed instructions, see the Booking Media tab.
Find Audio Materials Using the Library Catalog
Audio materials include books on cd (call no. G) and audiocassettes (call no. A). Both are considered audiobooks. The most recent items display first. You should not see audiocassettes unless the title you specified is only available in that format. We are no longer purchasing audiobooks for the collection.
How to find a list of audiobooks using the Library Catalog
From the Library home page, select the Catalog tab. Click on Advanced Search.
1. Type audiobooks in the Search For box; choose Subject from All Fields.
2. From Limit to select CD as the Format and Media Collection as the Location.
3. Click on Find.
One more thing.... Select Sort and choose Date Descending from the list for the most recent audiobooks.
Find Video Materials with the JEWL Search Box
Finding a Specific Video
1. Type the desired title in the search box. i.e. "money driven medicine".
2. Change "All" to "videos" and press "Go".
3. "money driven medicine" shows two results. The first is a streaming media version; the second is the physical copy DVD.
4. Select the version you wish to use.
5. The dvd is available at the Walker Library Circulation Desk. You'll need the call number to check it out.
For Faculty: How to Book this Material using the EDS Search Box.
1. If you are on the search results page, click Check Library Availability link for the dvd version.

2. The catalog record comes up and Book This Material is available.
3. Click on Book This Material to reserve your film for use in the classroom. For more detailed instructions, please see the Book Media Material page.
Find Audio Materials with the JEWL Search Box
The EBSCO Discovery Search Box can be used to find many types of materials. These directions will show you how to find audiobooks in the Media Collection of Walker Library.
Finding Audiobooks (Title)
1. Type in the desired title. i.e. "the girl with the dragon tattoo".
2. Change "All" to "audio" and press "Go".
3. "The Girl with the Dragon Tattoo" shows up at the top.
4. Information for location, call no. and availability will display. i.e. Availability: On the shelf
Finding Audiobooks (Keywords)
Follow the same directions above except enter keywords i.e. audiobooks fiction for a broader search of what's available.
Or try audiobooks psychology, audiobooks mystery for various genre types.
If you'd like to see what's available in audiobook format with no genre specified, type audiobooks.
Note: Make sure audio is selected from the pull down menu. Step 2.
Popular leisure reading
Home Front: A Novel
Call Number: G00483a
ISBN: 9781427212658
Publication Date: 2012
From a distance, Michael and Joleen Zarkades seem to have it all: a solid marriage, two exciting careers, and children they adore. But after twelve years together, the couple has lost their way; they are unhappy and edging toward divorce.
The Light Between Oceans
Call Number: G00512a
ISBN: 9781442350298
Publication Date: 2012
After the horror of World War I, Tom Sherbourne welcomes his new job as the lighthouse keeper on Janus Rock, an isolated island with no residents aside from him and his wife Isabel. But times on the island are tough for Isabel as she suffers multiple miscarriages and a stillbirth in just four years time. When a boat with a dead man and a young baby washes ashore, Isabel convinces Tom to let her keep the baby as their own, but the consequences to her actions may be dire.
Suspect
Call Number: G00481a
ISBN: 9781607884620
Publication Date: 2012
Since former Marine helicopter pilot Jack Morgan started Private, it has become one of the world's most powerful investigation firms. When a former lover is found murdered in Jack's bed, he is instantly the number one suspect.
The Wolf Gift
Call Number: G00486a
ISBN: 9780307877222
Publication Date: 2012
A young man is bitten in the darkness by a creature he cannot see, setting into motion his transformation into a beast that is neither man nor wolf.